Burnett & Hubbard Eyecare
214 Carriage House Drive
Jackson, TN 38305-3932
(731) 668-4881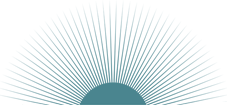 Burnett & Hubbard Eyecare
Dr. Lara Hubbard has officially joined Dr. Charlene Burnett as a partner in Burnett and Hubbard Eyecare PLLC as of January 1, 2021. Dr. Lara and Dr. Charlene will both continue to see patients as usual in the office. So be sure to notice our new signage out front of the office!
We developed our practice with one goal in mind-to provide the very best care to meet the visual and eye health needs of our patients.
Our job is to make sure that people's eyes last them a lifetime! Keeping on the forefront of what's new in education, services and products, we strive to provide the latest in technology during your eye examination. We utilize products that are "cutting edge" in eyewear and contact lenses to provide our patients with the sharpest clarity and most comfortable vision possible.
Latest Research &
Product News
This is where you can find out about cutting-edge research relevant to eye and vision care and also about new products available in contact lenses and eyewear. Learn more and be "in the know" regarding the "latest and greatest" developments!
As of April 22, 2022, the wearing of masks in our office is optional. We continue to keep the safety and health of our patients and staff a high priority and will continue to evaluate any changes to this policy in the future.