Clinical Care Manager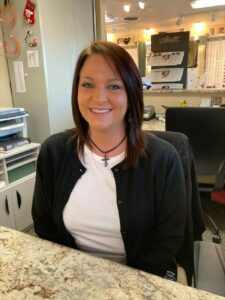 Kara joined Burnett and Hubbard Eyecare in 2021.  She is from South Jackson, Tennessee and graduated from Southside High School in 2011.  She joined us with 8 years of experience as an ophthalmic assistant.  Kara has always loved to help others and enjoys working with our patients to help figure out any problems they are experiencing with their vision.  She specializes in patient workups and clinical administrative duties.
Kara has been with her boyfriend Mitch since 2016 and they currently live in North Jackson.  She enjoys crafts, cooking, and baking in her spare time.  Kara lives by the model that "everything happens for a reason".