Contact Lens Manager and Insurance Specialist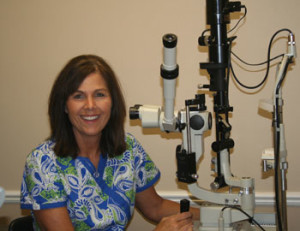 Dawn joined Drs. Burnett and Burnett in 1990.  She is a native of Jackson.  She graduated from Northside High School in 1984 and graduated from Jackson State Community College in 1986 with an Associate Degree in Office Administration.  Dawn has been a member of the American Optometric Association Paraoptometric Section since 1990.  Her expertise is in contact lens evaluation for patients where she enjoys even the most difficult contact fittings.  She is responsible for managing contact lens inventory.  She also has responsibility for insurance billing and accounts receivables, where she demonstrates great efficiency and attention to detail.
Dawn married her husband Wendell in 1989.  She has two children, Hannah and Ethan, and a now a new grandson.  When not at work she enjoys camping, boating, and fishing.  She spends most weekends at the river and someday she hopes to retire there.   She and her family are members of Campbell Street Church of Christ.